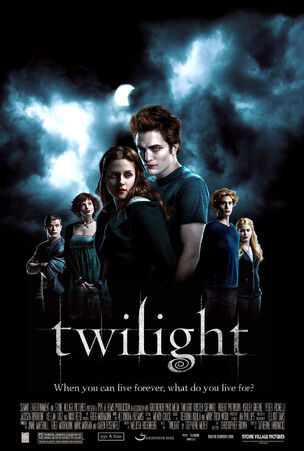 Twilight is a series of fantasy/romance novels by Stephenie Meyer. It follows the life of Isabella "Bella" Swan, a teenager who moves to Forks, Washington and finds her life turned upside-down when she falls in love with a vampire named Edward Cullen. The series is told primarily from Bella's perspective, with the epilogue of Eclipse and book two of Breaking Dawn being told from the perspective of Jacob Black. Midnight Sun, a possible future companion book to the series, will be told from Edward's perspective.
Charaters
---
Bella Sawn
Edward Cullen
Ad blocker interference detected!
Wikia is a free-to-use site that makes money from advertising. We have a modified experience for viewers using ad blockers

Wikia is not accessible if you've made further modifications. Remove the custom ad blocker rule(s) and the page will load as expected.